The Ultimate Guide to Understanding What is a CTMS
Clinical Trial Management System (CTMS) has indeed emerged as a vital instrument in the intricate domain of clinical research. From orchestrating to monitoring and administrating the diverse facets and data integral to clinical trials—there's a lot more that researchers can leverage it for. Basically, it offers a holistic solution that integrates various dimensions of clinical trials in one place. This article aims to offer a thorough understanding of what is a Clinical Trial Management System in clinical research—covering its diverse capabilities, benefits, and integration with other systems.
We will also explore our future-proof CTMS clinical trial, AscensionQ's innovative approach to clinical operational management, outlining its modules and features.
A Clinical Trial Management System (CTMS) is a specialised, all-encompassing project management software tailored to guide a research team from the study's inception—through the enrolment and oversight phases to the study's conclusion. 
The primary goal of the Clinical Trial Management System system for clinical trials is to streamline workflows while ensuring adherence to regulatory guidelines and enabling informed decision-making. It is often viewed as a catch-all term, given its wide range of modules and functionalities designed to address various elements of clinical trial administration.
In short— this comprehensive tool enhances the efficiency and success of clinical trials, contributing to the advancement of medical knowledge and the development of new treatments.
The Eight Pillars of Future-Proof CTMS System
After exploring what a CTMS clinical trials is, let's get quick insights into its key features and components.
1. Stakeholder Coordination
Essential for effectively managing the various stakeholders involved in a clinical trial—it includes advanced features for tracking and coordinating research sites, study teams, and other key contacts. This way, it ensures that everyone is well-informed, aligned with the study objectives, and can communicate efficiently.
2. Scheduling & Oversight
Providing a centralised platform for scheduling, monitoring, and collaboration—clinical trials CTMS systems contributes to clinical research success in real-time. It ensures that trials are conducted efficiently, compliantly, and with a focus on data quality. This level of control and oversight is essential for bringing new medical treatments and therapies to patients while adhering to rigorous regulatory standards.
Facilitating the accumulation, data storage, version control, and governance of crucial documents—Clinical Trial Management System helps sponsors and investigators confidently navigate the complex landscape of clinical research. Ultimately, it advances medical science while allowing us to identify potential bottlenecks and take corrective actions quickly.
4. Milestone Planning & Task Allocation
Clinical Trial Management System assists in formulating and tracking significant study milestones and responsibilities—while enhancing communication and promoting data-driven decision-making. Leveraging its advanced capabilities, clinical trial researchers can work smoothly on schedule without making any errors. This is necessary for increasing the efficiency and success rate.
5. Financial Agreements & Remuneration System
CTMS offers a comprehensive solution for managing the financial aspects of clinical trials—including contract management, budgeting, compensation, invoicing, and compliance. Using Clinical Trial Management System can help organisations enhance financial transparency, control costs, and streamline everything. This ultimately accelerates the process while sticking to the budget.
6. Participant Monitoring & EDC Synchronisation
Integrating CTMS with Electronic Data Capture (EDC) systems enables real-time tracking, visit scheduling, safety monitoring, seamless data integration, and much more. This enhances the overall efficiency and accuracy of clinical trials while contributing to participant safety and data integrity—leading successful and compliant clinical research outcomes.
7. Inspection Report Creation & Correspondence Automation
CTMS plays a vital role in automating the creation of inspection reports and streamlining regulatory correspondence. It helps to navigate regulatory inspections effectively while maintaining a strong track record of compliance in clinical research endeavours. In short, clinical trial management systems ensure integrity and security in real-time.
8. Data Analytics & Business Intelligence
Clinical trial management systems are designed to offer real-time data analysis and tailored reports for data-driven decision-making. The CTMS analytics and BI empower researchers and stakeholders to access detailed insights into clinical trial progress, patient enrollment, and resource allocation for efficient data aggregation, visualisation, and interpretation.
Advantages of Utilising a CTMS
CTMS offers numerous advantages in the management of clinical trials—ranging from improved efficiency and data accuracy to better compliance, patient recruitment, and collaboration among stakeholders.
Here's a brief overview of some of the benefits of CTMS, which contribute to more successful and cost-effective clinical trials—ultimately helping to advance medical research and drug development:
Data Transparency – Clinical Trial Management System offers a transparent and unified platform for accessing updated and real-time study information, enabling the research team to make well-informed decisions at every step.
Team Synergy – Clinical Trial Management System serves as a collaborative platform for study team members. It facilitates effective communication and coordination among researchers, clinicians, monitors, and administrators.
Operational Efficiency – Clinical Trial Management System assists the research team in planning, tracking, and overseeing the study proficiently. Automating various administrative tasks helps to streamline operations and reduce errors.
Study Governance – Clinical Trial Management System offers transparency in managing the crucial elements of the study, including initiation, participant screening, enrollment, and document procurement. It ensures real-time monitoring.
Resource Optimisation – Clinical Trial Management System helps optimise the allocation of resources, such as personnel, equipment, and budgets. Providing real-time data and analytics enables better resource management.
Data Security and Compliance – Clinical Trial Management System systems include multiple robust security features and support regulatory compliance to protect sensitive patient data and adhere to relevant regulations or guidelines.
How Does CTMS Interact With Other Systems in Clinical Trials?
Clinical trials involve complex processes and require coordinating various systems and tools to manage and monitor the research effectively. Indeed, a Clinical Trial Management System (CTMS) is a critical component in this ecosystem, and it interacts with several other systems to streamline the trial's operations.
Here are some of the key systems used in clinical trials and how they interact with a CTMS:
1. Electronic Health Records (EHRs)

EHRs store and manage patients' medical histories and clinical data. Therefore, Clinical Trial Management System can be integrated with EHRs to facilitate the identification and recruitment of eligible participants for clinical trials. Integration ensures seamless data transfer for patient enrollment and more.
2. Electronic Data Capture (EDC) Systems

EDC systems are used to collect, manage, and report clinical trial data electronically. Therefore, Clinical Trial Management System can integrate with EDC systems to streamline data entry and reduce duplicate data entry efforts. This integration helps maintain data consistency and accuracy throughout the trial.
3. Regulatory Compliance and Document Management Systems

Regulatory systems are used to manage and track the necessary regulatory documents and approvals required for clinical trials. Therefore, Clinical Trial Management System can interface with these systems to ensure all regulatory documents are up-to-date and compliant with industry standards.
4. Laboratory Information Management Systems (LIMS)

LIMS is used to manage and track laboratory samples and test results. Clinical Trial Management System integration with LIMS allows for real-time tracking of sample collection and results. This significantly helps in keeping a quick check on the progress of the trial while ensuring data accuracy at every step.
5. Randomisation and Drug Supply Management Systems

Randomisation systems are used to assign participants to different treatment arms. Clinical Trial Management System may interact with these systems to manage the randomisation process and drug supply allocation. This ensures proper blinding and allocation of treatments and helps manage drug inventory.
6. Safety Reporting and Adverse Event Management Systems

These systems help track and report adverse events during a clinical trial. Clinical Trial Management System can interact with safety reporting systems to ensure timely reporting of adverse events. This helps in compliance with safety regulations and facilitates investigators to make informed decisions.
7. Patient Recruitment and Engagement Tools

Patient recruitment tools are important for identifying and enrolling eligible participants for research. Clinical Trial Management System may integrate with these tools to track recruitment efforts and manage patient engagement throughout the clinical trial. This makes recruitment and engagement easier.
AscensionQ - Pioneering Clinical Operational Management System
AscensionQ brings a novel perspective to clinical trial management through its Clinical Operational Management System. Unlike conventional CTMS, AscensionQ (AQ Trials) emphasises operational excellence by incorporating CRM and digital transformation within clinical sites. It enhances overall operations and facilitates the adoption of advanced technologies to ensure improved, safe, and quick clinical trials.
AscensionQ CTMS Modules

Here are the modules of the AQ Trials, the best Clinical Trial Management System in 2023, which empowers research teams to conduct trials with unparalleled efficiency, compliance, and precision. See how it is setting a new standard for the future of medical research:
AI-Driven Study Planning

Utilises artificial intelligence to refine study planning while minimising time and expenditure. It analyses historical data, patient demographics, and other variables to optimise the study designs.
Digital Engagement with Participants

Leverages a wide range of digital tools for quick recruitment, engagement, and retention of participants. It creates a seamless and engaging experience for both researchers and participants.
Cloud-Enabled Data Governance

Provides a secure, cloud-based platform for quick data storage and governance from anywhere, anytime. It ensures scalability and easy access to boost the convenience of clinical trial research.
Regulatory Adherence and Risk Mitigation

Incorporates cutting-edge algorithms to facilitate continuous monitoring and assessment of risks. It keeps robust data governance protocols in place to maintain compliance with industry standards.
Quick Economic Streamlining

Offers real-time economic insights that empower to effectively manage trial budgets. It provides comprehensive financial analytics, ensuring informed decisions and better resource allocation.
Real-time Data Analytics and Reporting

Features analytics tools for real-time scrutiny and data-driven decision-making. It offers insights into the trial's performance, allowing researchers to identify trends and make quick adjustments.
Clinical Trial Management System is a catch-all term encompassing a broad spectrum of functionalities crucial for effectively administering clinical trials. AscensionQ, with its focus on operational excellence, elevates this further by offering a comprehensive Clinical Trial Management System, "AQ App". Integrating avant-garde technologies like AI and cloud-based solutions, our Clinical Trial Management System transforms how clinical trials are managed, thus expediting drug development.
And if you would like to explore further how AscensionQ can revolutionise your clinical trials—reach out to us for a free online consultation.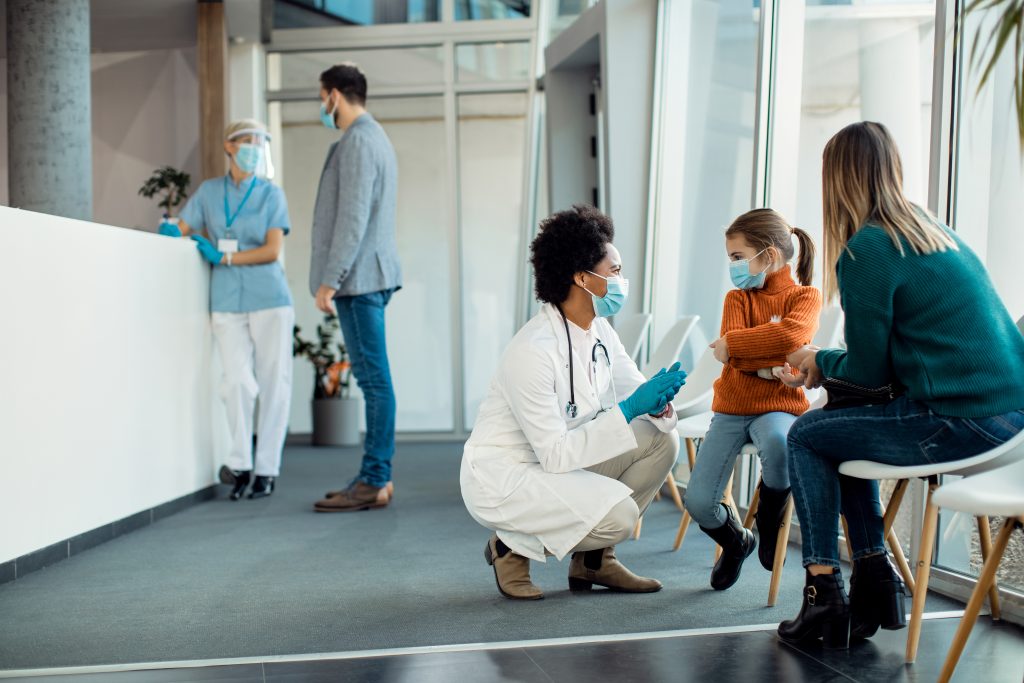 The Importance of Volunteer Engagement and Its Impact on Retention in Clinical Trials
Volunteer engagement plays a vital role in the success of clinical trials. It encompasses the active involvement, motivation, and satisfaction of participants throughout the study duration. Retaining volunteers is crucial for the completion of trials and the generation of reliable data…
Accelerating Clinical Trials
In the fast-paced world of clinical research, time, efficiency, and cost-effectiveness are paramount. To meet these demands, the adoption of electronic systems, such as the Electronic Investigator Site File (eISF), has transformed the way clinical trials are conducted. In this blog, we will explore how eISF saves money, improves efficiency, enhances safety, and accelerates the pace of clinical trials.